DISSENT – CONCERT AT THE OPENING OF CTM FESTIVAL
with Anna Clementi, Angela Wingerath and twenty performers
27 January, 19:30
HAU 1 Stresemannstrasse 29, 10963 Berlin
http://www.ctm-festival.de

THE ANONYMUS SONG –
CONCERT WITH ALLESSANDRA ERAMO
at the opening of Vorspiel / Transmediale & CTM
19 January, 22:45
Acud Macht Neu, Veteranenstrasse 21, 10119 Berlin
http://www.liebig12.net

UNCANNY VALLEYS OF POSSIBLE FUTURE
At the CTM exhibition we will present the new vesion of Tesla Coil instalation.
27. January – 2. April 2018
Opening: Friday, 26. January, 19:00
Kunstraum, Mariannenplatz 2, 10997 Berlin
http://www.kunstraumkreuzberg.de/


BLICK WENDUNGEN  – GROUP EXHIBITION 
28 January – 15 April 2018
The opening: 28 January 11:00
Landesmuseum fur Moderne Kunst
Frankfurt (Oder) Rathaushalle, Marktplatz 1
https://www.reiseland-brandenburg.de

FLÜSTERPOST – WORSHOPS & CONCERT
Workshops: 24 and 25 February, 11:00
Concert: 26 February 19:00
Landesmuseum fur Moderne Kunst
Frankfurt (Oder) Rathaushalle, Marktplatz 1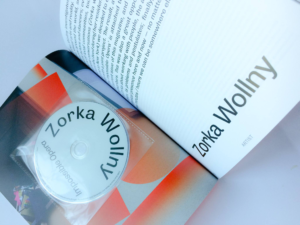 IMPOSSIBLE OPERA ON DVD
The movie from the project Impossible Opera, with a longer interview
is available on dvd this Autumn, with the magazine Contemporary Lynx.
http://contemporarylynx.uk
SCREENINGS:
– 11 November; 19.00 Edith Russ Haus fur Medienkunst, Oldenburg
– 24 November; 16.00 De Appel, Amsterdam (Amsterdam Art Weekend)
http://weekend.amsterdamart.com/zorka-wollny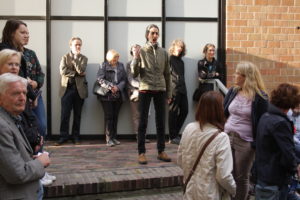 UNMOEGLICHE OPER –
movie screening and talk
Talk: Zorka Wollny, Edit Molnár and Marcel Schwierin
(Directors of the Edith Russ Haus in Oldenburg),
Dobromiła Błaszczyk (Contemporary Lynx).
14.10.2017, 6 p.m
Studio 1, Kunstquartier Bethanien
Mariannenplatz 2, 10997 Berlin
http://polenbegeisterungswelle.com/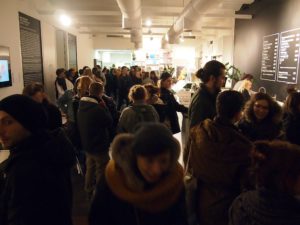 VOX POPULI – THE UNWELCOME
Concert by Zorka Wollny / Andrzej Wasilewski duo
16.11.2017, 19:00 TRAFO
Trafostacja Sztuki, ul.Świętego Ducha 1, Szczecin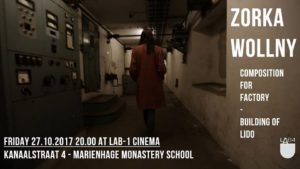 EXPERIMENTAL CINEMA: ZORKA WOLLNY
27th October, 20:00
LAB1 Cinema, Mariënhage Monastery Eindhoven
https://www.ed.nl/eindhoven/films-zorka-wollny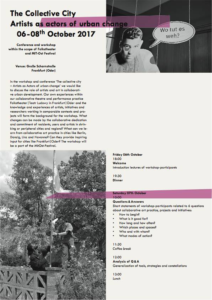 THE COLLECTIVE CITY
– Artists as actors of urban change
06-08. 10.2017
Conference and workshop within the scope of Folkstheater
and MIT-Ost Festival Venue: Große Scharrnstr. 23a
Frankfurt (Oder)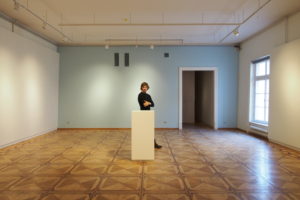 TARTU ART MINUET
A new choreography for Tartu Museum
Museum Choreography –
Tartu Museum of Art, Raekoja plats 18, Tartu
The exhibition will be open until 7 January 2018
THE WITCHING HOUR 
A concert by Zorka Wollny and Ami Yamasaki
September 12, 2017, 6:30–8:30pm
ISCP, 1040 Metropolitan Avenue, Brooklyn, New York 11211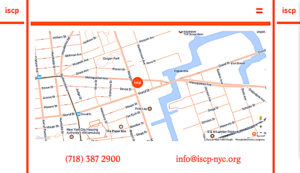 INTERNATIONAL STUDIO & CURATORIAL PROGRAM
Artist in residence
10 July – 17 September 2017
1040 Metropolitan Avenue, Brooklyn, New York 11211


HEROINES OF SOUND FESTIVAL
Composition for Factory – video instalation
07-09.07, 19:00-23:00
Radialsystem V, Holzmarktstraße 33, 10243 Berlin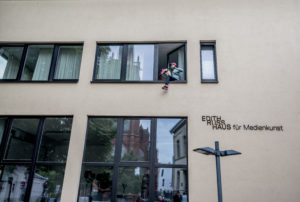 UNMOEGLICHE OPER
Concert for Peterstasse and Oldenburg' Citizens
WORKSHOPS:
Saturday/Sunday 03/04.06, 16.00-18.00
Saturday/Sunday 10/11.06, 16.00-18.00
CONCERT:
Saturday 17.06.17, 20:00
during Die Lange Nacht der Musik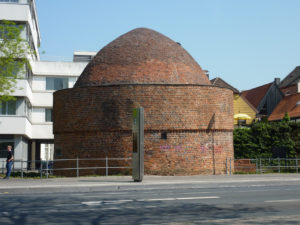 SOUND SEANCES
Zorka Wollny mit Hans CastrupKonzert für 8 Performer und Elektronik
2 Konzerte im Oldenburger Pulverturm am 21.05.17, 19:00 und 20:00 Uhr
Edith-Russ-Haus für Medienkunst, Oldenburg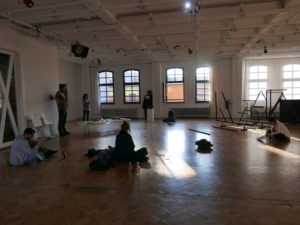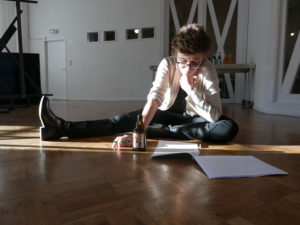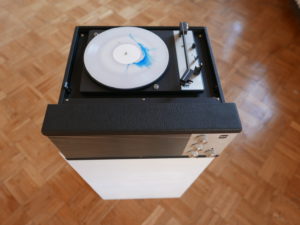 GENTLE DESTRUCTIONS DOCUMENTATION
duo exhibition with Keren Shalev
with the talk by Paz Pounce
photos by Noviki
22 April 2017-05 May 2017
FLUGWERK, Berlin


GENTLE DESTRUCTIONS
duo exhibition with Keren Shalev
22 April 2017-05 May 2017
FLUGWERK Berlin
Osloer str. 12, 13359 Wedding
www.flyingpigcorp.de/flugwerk
The exhibition will be followed by
– a lecture by Paz Ponce on 30 April at 17:00  and the theater piece "Die Geschichte der Zukunft" at 20;00
– a discussion panel on May 4th 18:00 with both artists and the philosopher Abbed Kanoor.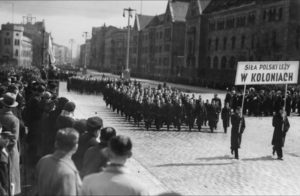 EVERYTHING IS GETTING BETTER.
Unknown Knowns of Polish (Post)Colonialism
group exhibition
Opening: April 27
Exhibition: April 28-June 4, 2017
SAVVY CONTEMPORARY
Plantagenstraße 31 | 13347 Berlin
www.savvy-contemporary.com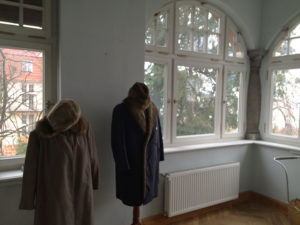 AWANGARDA. SEN PARADOKSALNY/
AVANT GARDE PARADOXICAL DREAM
Concert in the frame of exhibition
April 29, 16:00
MUZEUM SOPOTU
ul. Poniatowskiego 8, 81-724 Sopot
www.muzeumsopotu.pl